A few days ago, Elaine selected her present and we brought him home.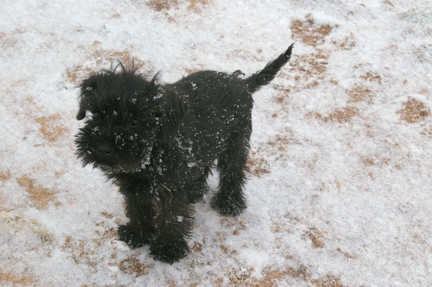 Of course, trying to see a three pound all black dog in the dark, underfoot, is difficult and leads to an interesting walk/shuffle. He's hard to see even if it isn't dark. Is it him? or his shadow?
Follow more of Orion's growing experiences in Elaine's blog.